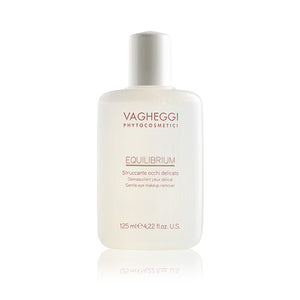 Formulated without aggressive cleansing ingredients, it gently and perfectly, without friction, removes makeup from eyelashes, eyelids and lips. Thanks to aloe barbadensis extract, panthenol extract and hyaluronic acid, this delicate makeup remover has a softening and soothing anti-irritant action suitable even for the most sensitive eyes.

It is ideal for people wearing contact lenses or those whose eyelids are easily irritated. Its delicate formula is perfect for both eyelashes extensions or lamination!
Removes all types of eye makeup, even water resistant formulations! The formula does not contain any oily substance and leaves no residue that could blur vision if accidentally entered the eye.
125 ml/ 4.22 fl.oz.